Keep warm with spices
Strong food keeps you warm. Here are the recipes.
Use two hours – prepare dinner for the whole week
With a few simple measures, you can save yourself from stress in your everyday life.
6 stews for reheating
Warm up over the weekend with a stew.
Top 10 Food Memories of 2009
Here are the best food memories of 2009.
Recipes of the dessert king
Here are three sweet recipes.
We eat more and more chicken fillet. In fact, according to kylling.no, we eat twice as much chicken as we did ten years ago.
Due to the increased consumption, I often get a question: What to do with chicken fillet?
Read also: How to cook chicken fillet perfectly
Read also: There are 13 things you need in the fridge
A good question with an incredible number of answers. The point is that you don't have a point with the chicken fillet, just a starting point.
There is no doubt that you will turn a slightly sad, pale chicken fillet in a yellow package into an enchanting meal. But how?
The answer lies in the accessories. And here, fortunately, the possibilities are endless.
Chicken fillet 1
I have selected three good recipes here. The first one is mine. The chicken fillet is fried or grilled in the usual way. Just before it's done, I brush a little honey on top and fry it until it caramelizes.
And then to the orange accessory. Chicken fillet doesn't sound exciting at first. The same must be said about boiled carrots. In this way, there are culinary relatives. But do it this way: Mash the warm carrots with butter and season with cumin! The exotic spice goes surprisingly well with the faithful carrot. A sort of happy Asian-European marriage.
Also read: These recipes turn everyday life into a dream
Chicken fillet 2
The second recipe is a classic chicken fillet cooked in a crust with delicious herbs. Do yourself a favor; don't be stingy with herbs. To be safe, feel free to use more than the recipe says.
Also read: Here are Polet's ten best red wines under NOK 120
Chicken fillet 3
The last chicken fillet is inspired by Italy. There, Parma ham is used for so many things – including chicken fillet. Here, the chicken fillet becomes absolutely delicious with a little help of sage and Parmesan cheese.
Good digestion!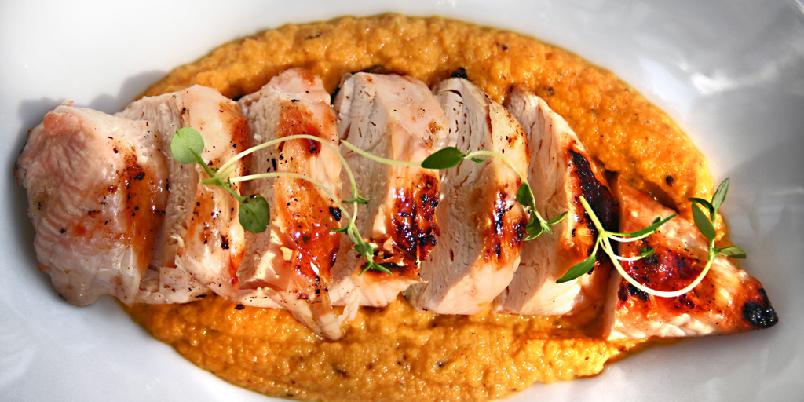 Erik Hannemann
Chicken fillet needs a little help from other flavors. You can find both honey and cumin in it.
See the full recipe
300 g of carrots
100 g Butter
1 teaspoon cumin
2 chicken breasts
2 sprigs of thyme
1 tablespoon of honey
0.5 pieces of lemon
Oil/butter for frying
Salt and pepper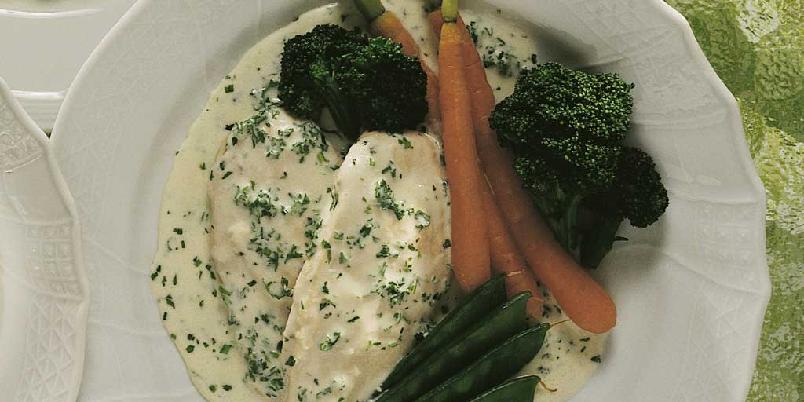 Ragg Strand
4 chicken fillets
2 dl of broth
2 dl of whipped cream
salt
White pepper
2 tbsp tarragon
Vegetables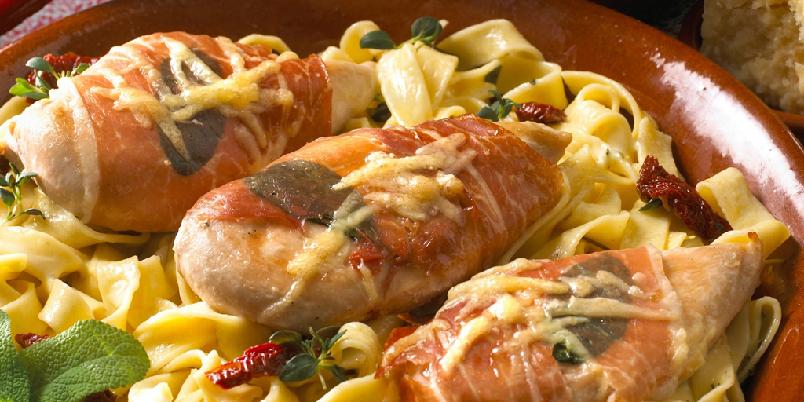 Kylling.no
Here is a delicious recipe with chicken breast. It works really well if you do it to a lot of people.
See the full recipe
4 chicken fillets
salt
Pepper
Sage, fresh
4 slices of Parma ham
100 g of parmesan
100 g of Swiss cheese
500 g tagliatelle
2 dl cream
4 pieces of sun-dried tomatoes
Herbs
This case was first published on 05/05/2009 and last updated on 06/26/2017