LOCAL NEW INSTITUTION
Amund Svendsen from Sofiemyr has always enjoyed cooking. In January, he took his hobby a step further and founded his own company specializing in the sale of homemade cookies.

"I'm interested in being able to make cookies that you can't find in stores, preferably with flavors that maybe no one has tried before," says Amund Svendsen (25) from Sofiemyr.
According to him, he has always liked to cook and he especially likes to cook.
– Since I live alone, I haven't cooked that much, admits the 25-year-old.
At the beginning of January, he took his hobby a step further and founded Mr. Cookie Svendsen, a self-employed person whose purpose is, for example, the online trading of domestic cookies and the delivery of goods to customers.
– We are currently talking about the small-scale production of cookies that takes place at my home. I do this in my free time in addition to my regular job, but I have a goal that I can eventually open a small retail outlet, says Svendsen, who works daily as an educational manager at Helleraste Kindergarten.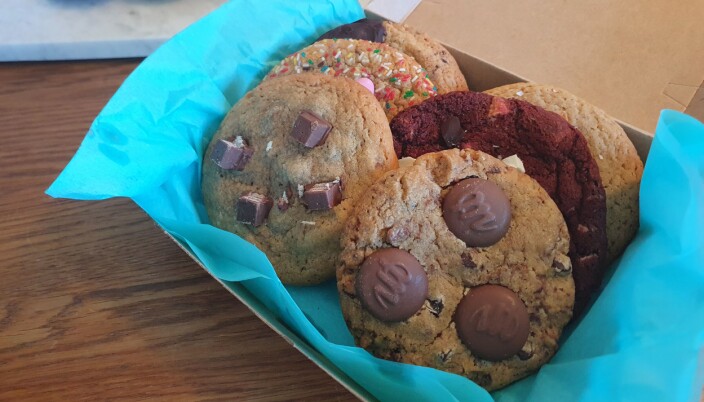 Launch phase
The 25-year-old, who grew up in Kolbotn, moved to Sofiemyr just over a year ago, but plans to move to his girlfriend in Oslo this summer.
– I have been interested in many different things. Among other things, I was engaged in hobby knitting and crocheting. When the pandemic started about two years ago, I tried to find something exciting. At first I started making cocktails, but then I got the idea to start selling homemade cookies, he says.
With an extended Easter menu
Svendsen began production cautiously, with only four different types of cookies. He spent the pandemic perfecting these recipes, drawing inspiration from YouTube and learning from other successful people.
His company is still in the start-up phase, but Svendsen is optimistic and will continue to develop it. He is currently designing stickers for cookie packages.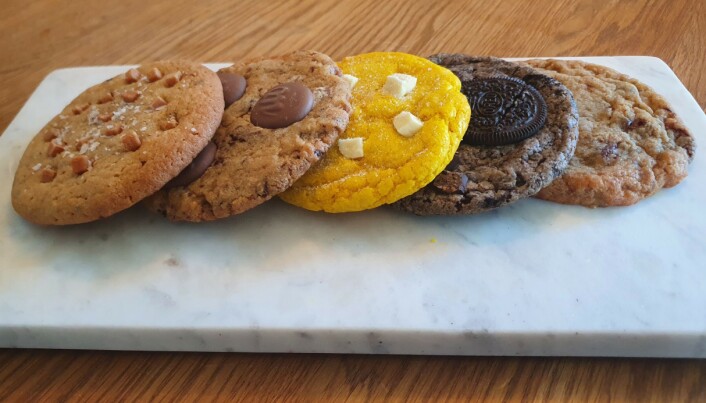 – As of today, I have six classic flavors on the menu, of which Oreo is the best seller, but I am constantly testing new recipes. Over the weekend I also launched an Easter menu with four different types of cookies (Citrus, Easter Surprise, Quick Lunch and Zesty) and plan to expand the range with some vegan and gluten-free cookies in April, she says.
He personally likes the Classic best, a crispy outside and soft inside cookie with bits of light and dark chocolate.
– I have eaten Classic so much that I am getting quite tired of it, admits the cookie baker.
Five to ten clients a week
According to Svendsen, ordering is done through the website mrcookie.no, which he created and designed himself. Merchandise is also promoted through their own Instagram and Facebook pages.
– I currently have five to ten clients a week. That's to be expected for the startup phase, says the 25-year-old.
As for the prices, they vary from NOK 25 to NOK 35 per cookie. Payment is made through Vipps. Nordre Follo also offers free home delivery on Fridays, as well as delivery to Oslo and Ås for a small fee.
– I have my stand at Tøyen Startup Village in Oslo on April 24th. They support small businesses and have offered me a space outside the cafe. I also want to stand at the Farmer's Market and similar events and also take orders in connection with, for example, birthday parties, says Svendsen.