First: If you want to be sure to fry the chicken breast correctly so that it does not dry out, look here.
Well, then we can begin.
We eat more and more chicken. Consumption is constantly increasing and it worries me.
Why?
Because I have a feeling that a lot of the chicken doesn't taste much. I could be wrong, but it's rare.
In the past, I have taken the word to flavor the chicken and cook it in beer. I stand by it.
I understand that we need a lot of chicken recipes. But I can also see that the jungle of chicken recipes is exhausting to navigate. Therefore, I have tried to sort them according to some criteria namely simple, smart, majestic, spicy and finally the best. Here they come:
Simple recipes with chicken
One that I've been making a lot of over the last six months (after I got so crazy about spinach) is what I've been calling "Italian Everyday Chicken". You use a baking dish and put spinach on the bottom, then tomato sauce and fried crusted chicken fillet before putting mozzarella on top and putting it in the oven. Quick and easy, especially if you use ready-made tomato sauce (or better: you've made a great tomato sauce yourself).
I think the second dish is simple and modern. It takes no more than 20 minutes to prepare. I think I could handle it with a 10 if I was provoked.
If the first is Italian, we can call it French: slice the fennel and apple as thinly as possible and mix with lemon, pepper, salt and olive oil. Add the fried (or grilled) chicken breasts, cut lengthwise into thirds and add a little more olive oil and a pinch of lemon. Yes, it is modern.
A majestic recipe with chicken
The most beautiful dish so far is the oven chicken. If you bring it to the table with pride, it will whet the appetite of the whole group, because you have to have a small group when serving a whole chicken.
Spread it with butter, lemon juice, salt and pepper. Fill it with squeezed lemon slices and garlic. Carefully follow the temperatures given in the recipe (see below).
Smart recipes with chicken
It's clever because it's really just chicken with mashed potatoes. But it looks so cool you'll think you're in a restaurant. Use a roasting ring or other round shape and arrange it as deliciously as possible.
They both look very good. But they also have in common that they are not difficult to make. This chicken skewer starts by patting the chicken on parchment paper, adding plenty of spices, and rolling it up before frying. Look at the picture and you will see how stylish it will be!
The latter is chicken cooked in salt. Not many people have made it, but you can surprise everyone with this magical trick that makes chicken so juicy that no one has ever tasted it.
Spicy recipes with chicken
I have a total of four recipes in this category. And that doesn't say much about chicken and its need for flavor.
The first is obvious. Tikka masala. Tikka means bites and masala means a mixture (of sorts) and thus we have a clue as to its preparation: Chickenbites and spicemixture
(garam masala is available in many places) in an ice-proof dish with yogurt, coconut milk and tomatoes – and straight into the oven. Don't have a tandoor oven? Me neither, but it will be very good.
If you like more chili, ginger and garlic, then the slightly mysteriously named dish "Indian chicken" is just for you.
Perhaps the funniest of them is the recipe with cinnamon. It may sound strange, but it's definitely worth a try if you haven't experienced how cinnamon can be used for anything other than porridge.
Biryani is the king of spicy chicken dishes.
The best recipes with chicken
OK, the best are the best because you get so much for so little effort. And by making this chicken stew with chorizo, you get a lot of flavor from the Spanish bacon sausage "for free".
Another "smart" recipe borrows flavor from mind and rosemary. Honey gives you just enough sweetness that everyone will love your food. You too, most importantly.
Is it your choice. And if you don't like any of these, it's safe to say that chicken isn't for you.
Read also:
If you get more than eight food questions, you're good
Fastest dinners
10 dishes with minced meat
Casserole that saves everyday life
Here you can search among 4000 recipes!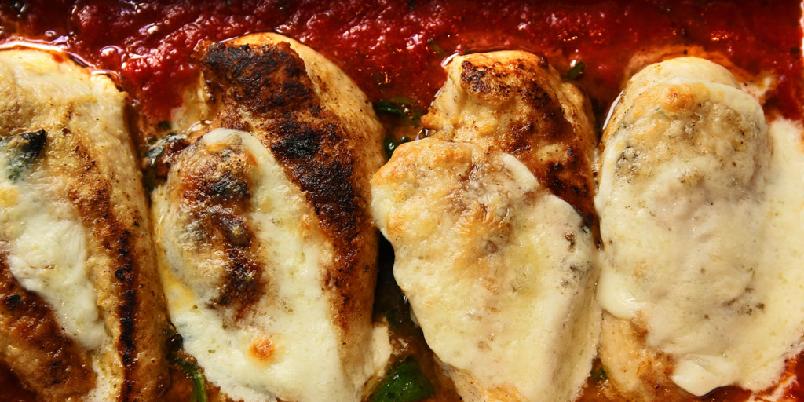 Erik Hannemann
250 g of spinach
3 dl of tomato sauce
4 chicken breasts
1 piece Mozzarella
Oil/butter for frying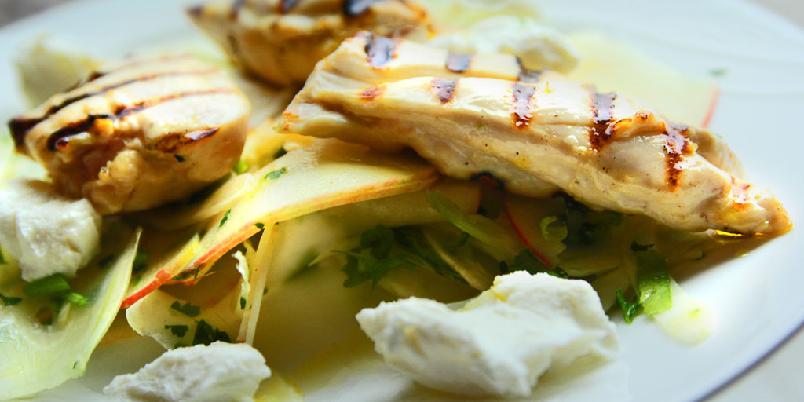 Erik Hannemann
2 pieces of fennel
4 tbsp Olive oil
2 lemon boats
2 pieces of apple
150 g of Chèvre
4 chicken breasts
Salt and pepper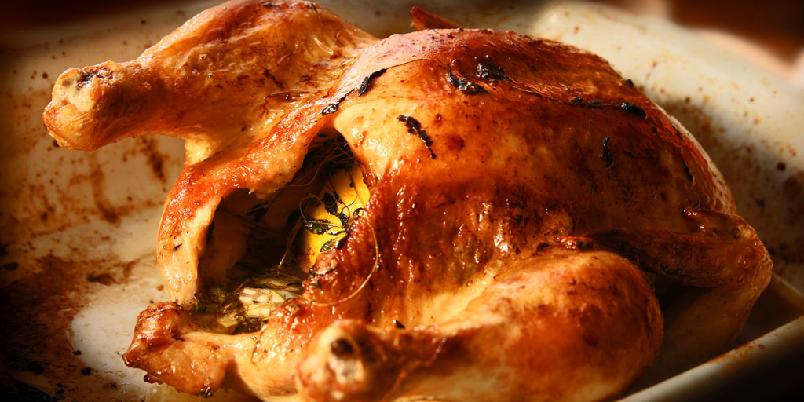 Erik Hannemann
1 piece of chicken
4 tbsp Butter
1 pc Lemon
1 sprig thyme
1 clove of garlic
Salt and pepper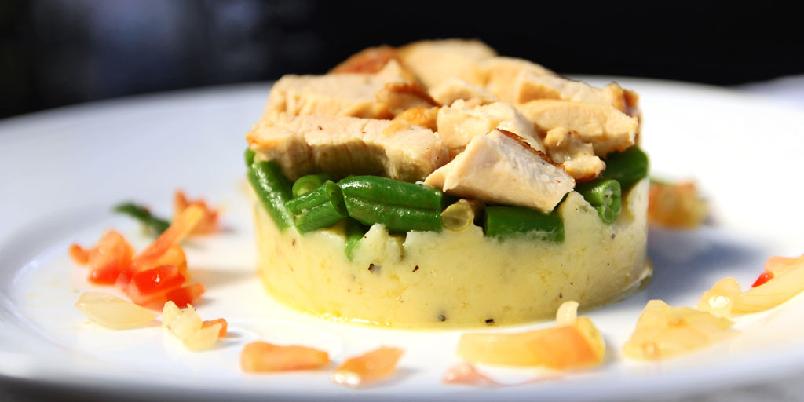 Erik Hannemann
It's funny how much is in the presentation. This is chicken at its best…
See the full recipe
4 chicken breasts
8 pcs of potatoes
100 g Butter
1 dl Milk
3 shallots
0.5 pcs paprika
1 clove of garlic
200 g of beans
ss thyme
Salt and pepper
Oil/butter for frying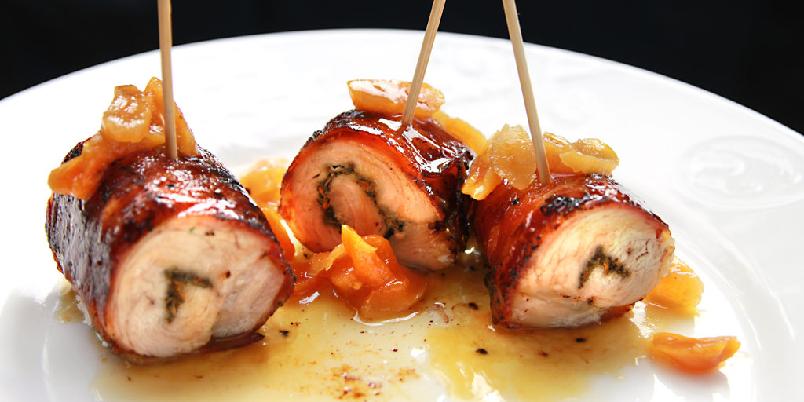 Erik Hannemann
2 chicken breasts
6 dried apricots
Orange
Salt and pepper
2 teaspoons of tarragon
Butter/oil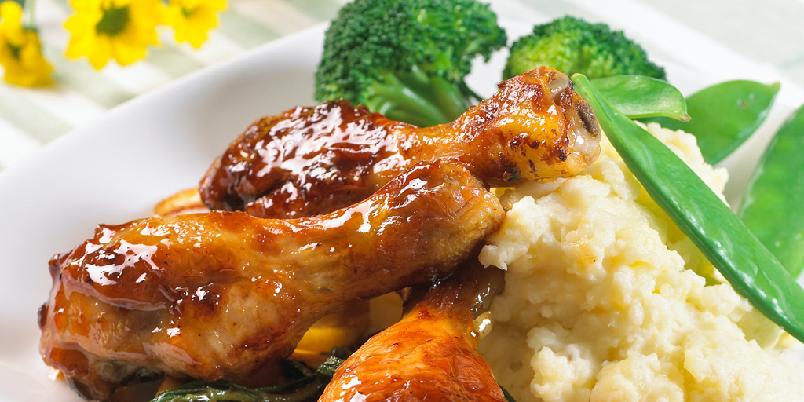 Alf Børjesson
You can use raw or ready-grilled chicken legs in this dish. If they are raw, you must first calculate about 10 minutes of cooking time.
See the full recipe
4 pieces of chicken
1 onion
1 pc Lemon
2 sprigs of rosemary
2 tablespoons of honey
2 tablespoons of lemon juice
2 tbsp Olive oil
Salt and pepper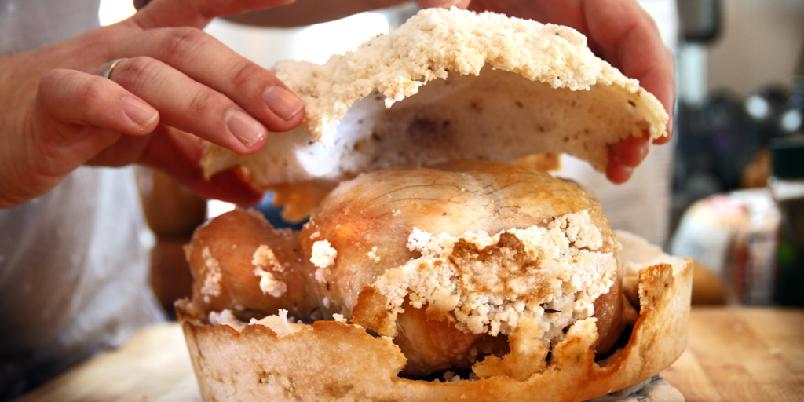 Erik Hannemann
This is the basic recipe. No problem expanding it with herbs and other goodness.
See the full recipe
1 piece of chicken
1.2 kg of salt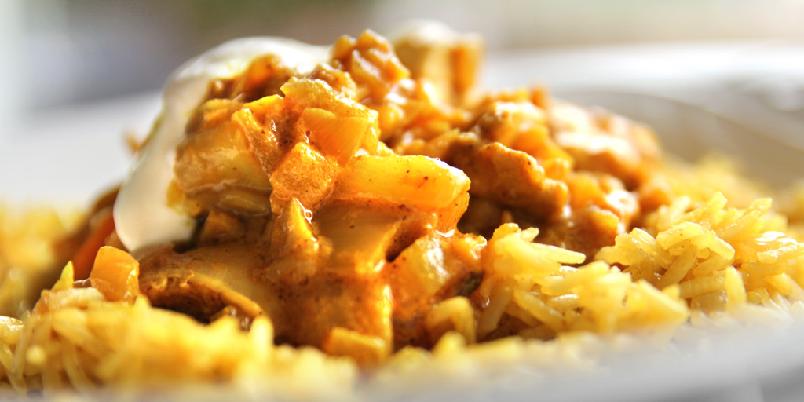 Erik Hannemann
This is an Indian dish that tastes just like Indian food should taste. intense and exciting.
See the full recipe
5 pcs of potatoes
2 onions
2 cloves of garlic
0.5 teaspoon of chili powder
4 cm ginger
0.5 teaspoon of turmeric
1 teaspoon cumin
3 pcs Tomatoes
2 tablespoons Yogurt
0.5 tsp cardamom
1 teaspoon of cinnamon
1 piece of chicken
1 onion
2 cloves
1 teaspoon of cinnamon
2 cm ginger
1 pinch of saffron
1 teaspoon cardamom
500 g of Basmati rice
Water
3 tablespoons of chicken
Salt and pepper
Oil for brushing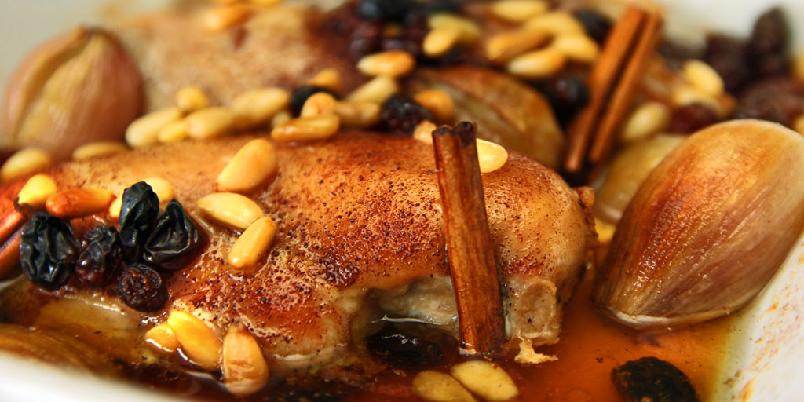 Christopher Seven
4 chicken breasts
8 shallots
50 g of raisins
25 g of pine nuts
Salt and pepper
3 cinnamon sticks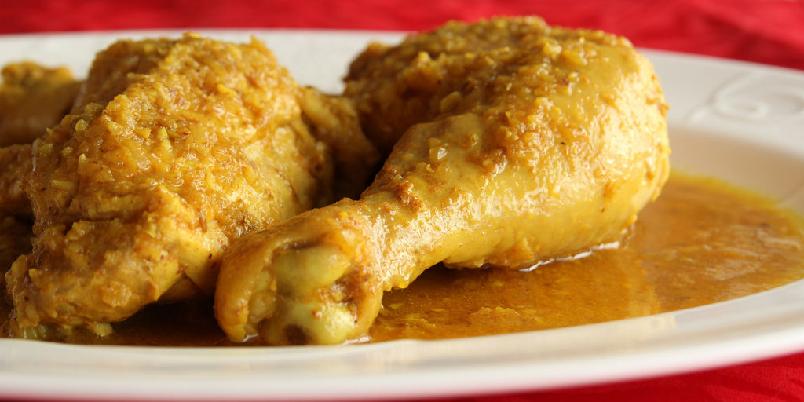 Erik Hannemann
2 chicken thighs
2 onions
4 cloves of garlic
Oil for brushing
2 cm ginger
1 tbsp of cumin
1 teaspoon of turmeric
1 tsp coriander powder
1 tbsp curry
1 pc Red chili
4 dl of water
Salt and pepper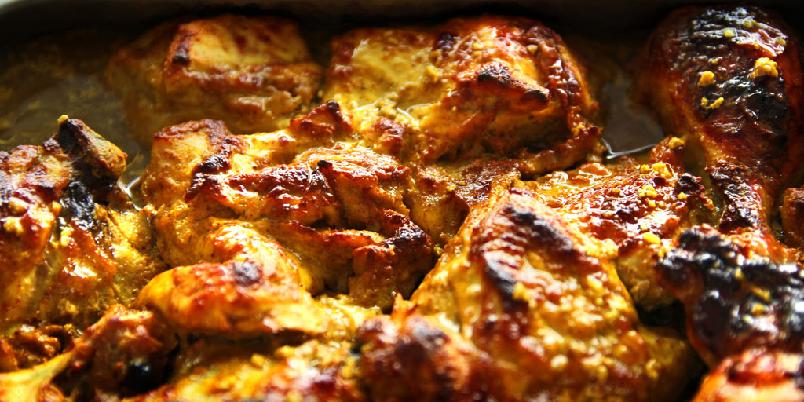 Erik Hannemann
1 piece of chicken
2 dl Yogurt
2 tablespoons of Garam masala
3 tbsp Oil
3 cloves of garlic
1 can Tomato
1 dl coconut milk
2 onions
Coriander
Salt and freshly ground pepper
This case was first published on 08/27/2013 and last updated on 06/26/2017