– An average 40-year-old Norwegian man who has been eating a typical Western diet can, for example, gain about ten years by optimizing his diet from that age. Professor Lars T. Fadnes says that with relatively easy-to-implement modifications, he could gain about six years of life.
Together with colleagues from the Bergen Center for Ethics and Priority Setting (BCEPS), UiB's Department of Global Health and Community Medicine, he has calculated that life expectancy can be increased by up to ten years with better nutrition.
They have also developed a calculator that calculates how many extra years of life a person can be expected to gain by changing their eating habits.
Benefit from more legumes and less meat.
A project investigating the effects of dietary changes is called Food4HealthyLife, and it shows that certain foods have a particularly strong effect on life expectancy – in a positive or negative sense.
– Food4HealthyLife is best suited to say something about larger groups and cannot know exactly how each of us will fare. This gives less accuracy for certain foods such as eggs, white meat and oil, Fadnes tells klikk.no.
He points out that this is based on what we know today and does not take into account changes in lifestyle or treatment.
– Each of us may have slightly different assumptions, which means there will be slight differences in what is best to eat a lot of, but most people want to benefit. [i levealder] Fadnes says the guidelines increase consumption of legumes, whole grains and nuts while significantly reducing consumption of red and processed meat and sugary foods and drinks.
Also read: New omicron variant: You're probably not immune even if you've had corona
An example of optimal nutrition
When using the nutrition calculator, you must enter your gender and age. You will then get an overview of how many grams it is recommended to consume different foods per day.
– It is worth mentioning that an example of optimal nutrition (daily amount) is for an averagely active 45-year-old woman who weighs 55 kg and is 1.63 meters tall. A 40- or 45-year-old active man who weighs 75 kilograms and is 1.85 meters tall can increase his walking distance by 1.5, says Professor Lars T. Fadnes.
The optimal diet for a 45-year-old woman looks like this: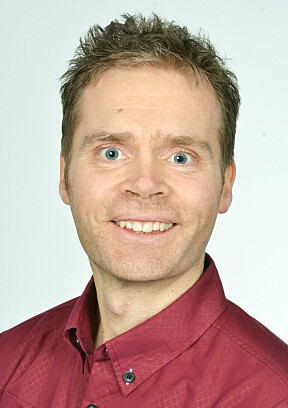 Whole grain 225 g
Fish 200 g
Red meat 0 g
Nuts 25 g
Legumes 200 g
Milk/milk products 200 g
Vegetables 400 g
Fruits 400 g
Sugar drink 0 g
Refined cereal 50 g
Egg 25 g
White meat 50 g
Added oils 25 g
– Peas, beans, lentils and other legumes are generally very affordable. Eating lots of legumes seems to be beneficial for many people, says Fadnes.
As for the recommended halved egg per day, it doesn't seem to be bad with any eggs, but eating more eggs may seem like a no-brainer for most.
Can we eat fish every day?
– There is not much data on very high consumption of legumes and fish, and there are many unanswered questions for fish related to environmental toxins in certain types of fish – and whether eating fish can have harmful effects. is high, he says.
Should we eat some (white) meat? Some people don't eat meat at all…
– There is not as much knowledge about the effects of white meat as for other food groups, but overall it seems relatively neutral. For those who don't eat meat, eating white meat is likely to have little benefit, Fadnes says.
– Those who, on the other hand, eat red and processed meat can probably gain a little by replacing it with white meat, but gain even more if they replace meat with, for example, legumes or fish, he says.
Read also: (+) Only in adulthood did I understand what my own mother had done to me
Change in the right direction
Anne Lise Brantsæter, senior researcher and clinical nutritionist at the Norwegian Institute of Public Health, says that in Norway, the Directorate of Health is responsible for nutritional advice, which has drawn up nutritional advice in consultation with national and international experts.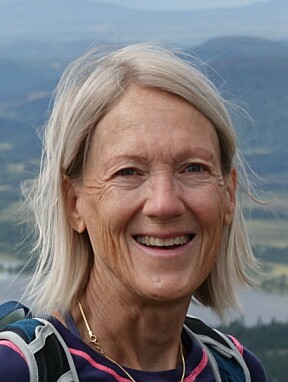 – The Norwegian dietary guidelines have many features in common with the World Cancer Research Foundation's dietary guidelines and the dietary guidelines of other countries. This is because they are largely based on the same scientific basis. That's also true of Fadnes and colleagues' calculator, a tool designed to make advice more understandable and motivate change in the right direction, Brantsæter says.
He points out that nutritionists are far less agreeable than many think.
The apparent disagreement in the public debate about healthy eating is causing a public health strain. Most nutritionists actually pretty much agree.
– Fadnes relies on the same scientific foundations as health authorities both nationally and internationally and has not proposed "something new". However, they have found a creative way to visualize the message, he says.
– Do we have a rule of thumb for eating one optimal nutrition? We Norwegians have grown up with the plate model.
– An achievable diet is between a typical Western diet and an optimal diet. In that sense, plate models are probably a good way to present what you should eat more of and less of, but some of the old plate models probably need a little updating, says Fadnes.
The plate model recognizes how big the portions are and which foods are the most on the plate.
– If you are asking for a rule of thumb for optimal nutrition, it has already been prepared by the Norwegian Directorate of Health and described at Helsenorge.no. The goal isn't for everyone to aim for an optimal diet, but the point is that even small changes in the right direction have a lot to gain, says Brantsæter.
At the moment, the Nordic countries are cooperating with the updating of the Nordic dietary guidelines, where sustainability is also included in the dietary guidelines.
The plate model can be well remembered when preparing a healthier meal. Imagine that the plate is divided into three equal parts.
For dinner, it might look like this:
1/3 vegetables
1/3 boiled potato, whole grain rice/barley or whole grain pasta
1/3 fish, meat or vegetarian food (beans, lentils, peas or their products)
Source: Helsenorge.no
Read also: Nno, you haven't gained 2 kilos in a day
How to eat more legumes?
Clinical nutritionist Ane Korsvold, who works in a multidisciplinary team to help people with morbid obesity, which also includes practical help with cooking, has tips for eating more legumes and less meat:
– Make a dinner plan, for example, by week, with x number of days with meat, fish, chicken and vegetarian food. Legumes are pretty flavorless on their own and can be used for most things. Combine them with strong flavors, spices and herbs to make them more exciting, she says.
She suggests choosing between frozen, canned, and dried legumes (which require soaking) or ready-made items like bean spreads, hummus, and mixed salads.
– Replace all or part of the ground meat with beans, add beans, chickpeas or lentils to soups, salads and stews, make hummus and use it as a vegetable dip.
You can also add white beans to smoothies or baked goods.
– Try crispy fried chickpeas or boiled edamame beans as a snack, suggests Korsvold.