– Recipes that have been passed down from generation to generation are an important part of Christmas traditions, says Torunn Nordbø, Director General of the Bread and Cereal Information Office.
Finding recipes that mom and grandma cooked before brings back childhood memories and it's nice to serve something home-baked.
A long tradition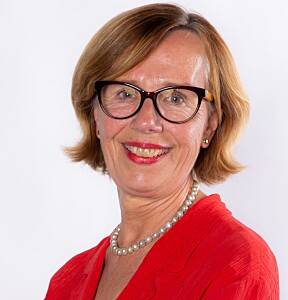 – Classic Christmas cakes have a long tradition and were baked for Christmas before the advent of the oven in the 19th century, says baker and author Aase Dotterud.
Dotterud believes that the classic Christmas cakes are iron-baked goro and crumble cakes, and lard-baked donuts and pauperman. These cakes have been baked for hundreds of years and are still baked today.
– Do not skimp on ingredients. Good butter, cream, eggs, sugar and preferably a drop of brandy make cakes unique, says Dotterud.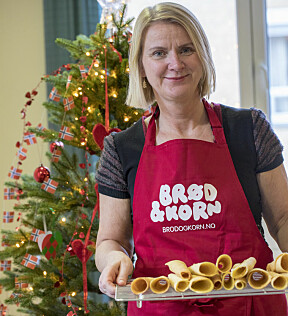 – These cakes are usually baked only for Christmas and in special ovens. He adds that they should be beautiful to look at and taste good.
"Typical" Christmas cookies like shortbread and gingerbread may look like cookies, but what makes them Christmas cookies is that they are usually only baked for Christmas, and gingerbread has that good flavor that we associate with Christmas.
– Christmas cakes are something we usually perceive as Norwegian, and many actually come from other countries. Donuts, for example, are probably American, says Nordbø.
Many of our classic Christmas cakes originated in other countries until Norway caught up with them and the cakes took root here.
Taste and comfort
– For Christmas, we have traditionally talked about seven cakes. But they've varied over time depending on where you live in the country, and can vary from family to family, says Nordbø.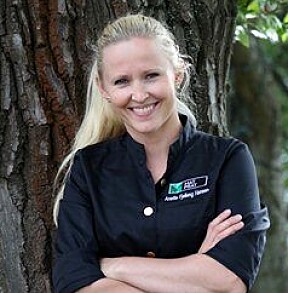 Anette Fjelleng Hansen at matprat.no also believes that it varies by tradition, place and family.
– Some may automatically think of poor man and goro when they think of Christmas cakes – others gingerbread and biscotti. She adds that many people really like classics like gingerbread, brownie sticks, coconut macaroons, shortbread and serina cakes.
Iron cakes
– The oldest Christmas cakes we know in this country are cakes fried in iron. How long we've been cooking them in Norway is unclear, but the oldest finds in Europe date back to the 15th century, says Nordbø.
Both krumkaker and goro are variants of waffles and were fried in an iron. The name goro is short for "good advice", which is the original name. This name is still used in Denmark. Goro is square and flat, and the surface is characterized by patterns derived from the iron in which it was fried.
Goro recipe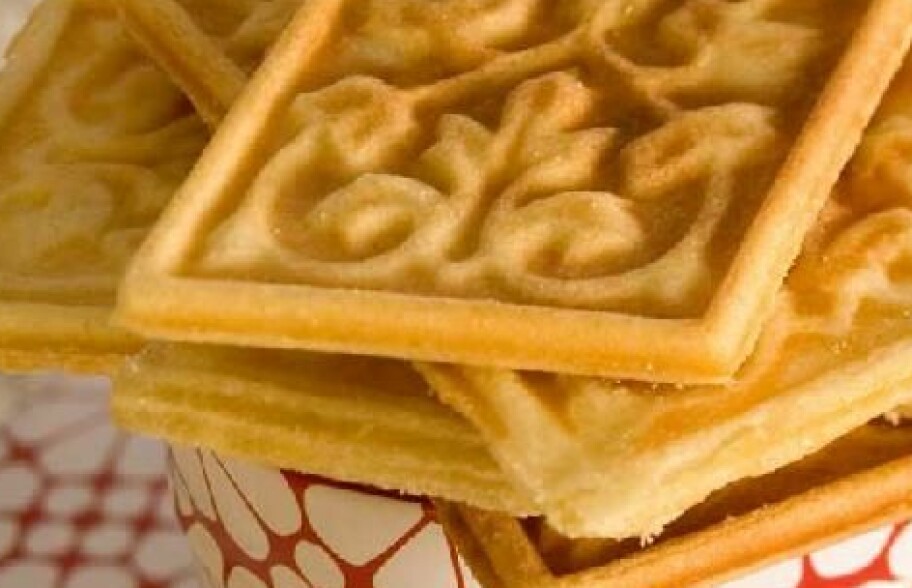 Gorod are nice cakes that you roll thin and fry in a goro iron. Keep the dough cold and roll it out in small portions – then the cakes will keep their shape.
Ingredients:
1 3/4 dl of whipped cream
1 egg
125 g of sugar
500 g wheat flour
1 teaspoon cardamom
1 teaspoon of vanilla sugar
325 g of butter
Convergence
Whip the cream until creamy. Beat the eggs and sugar into an egg mixture and mix with the cream.
Crumble the butter into the dry ingredients and mix into the cream mixture. Raise the dough approx. 2 hours.
Roll the dough thinly and cut into slices according to the size of the goro. Fry the cakes until bright golden and crispy. Take them out of the iron quickly, divide into cakes and cool on a wire rack.
Store cookies in a tight box.
(Recipe from Aase Dotterud)
Read also: How to make the best gingerbread cookies
Shortbread Cookies Recipe
Ingredients:
200 g of sugar
4 eggs
200 g of melted, cooled butter
1 teaspoon cardamom
about. 150 g wheat flour
Approach:
Beat the eggs and sugar until fluffy. Add melted cooled butter and stir in flour mixed with cardamom.
Bake shortbread in a hot sand cake iron.
Shape into a shortbread (if you don't have a crumb cake pan, roll them up instead) as soon as the cakes are fried and come out of the iron.
Cool on a wire rack. Carefully store the cakes in the box.
(Recipe from Aase Dotterud)
Read also: Crumb cake recipe without gluten and milk
Lard cakes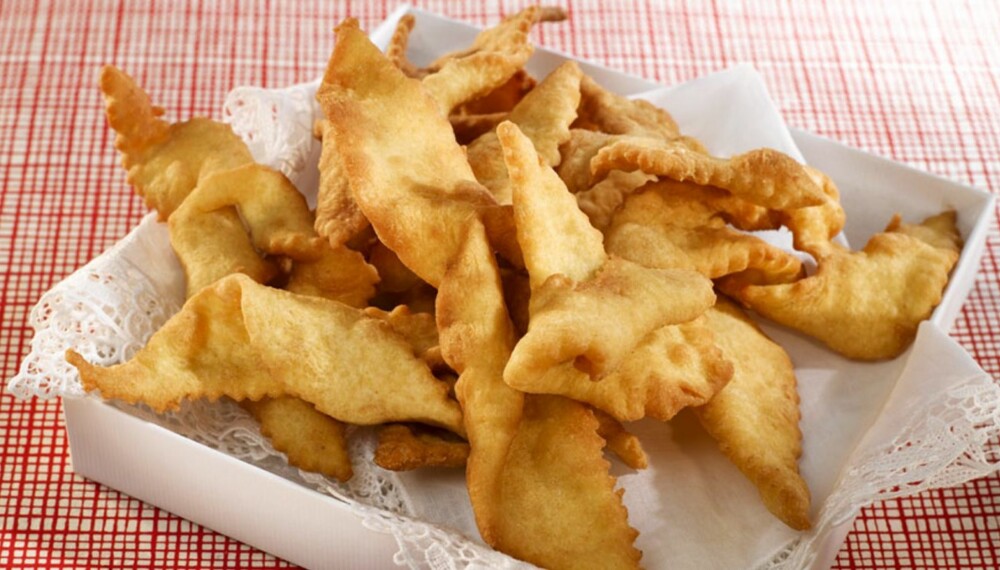 Donuts, venison and the poor man are cooked in lard.
– Peck cakes probably date back to the Middle Ages and probably arrived in Norway sometime in the late 18th or early 19th century, says Nordbø.
A poor man is certainly not poor. According to Nordbø, the name is very misleading because the ingredients are both expensive and exclusive.
Read also: Recipes for six classic cookies that you will eat right away.
A poor man's recipe
Ingredients:
1 ½ dl of sugar
10 egg yolks
1 ½ dl of whipped cream
½ dl brandy (cognac)
1 teaspoon cardamom
600 g wheat flour
3 packets of lard for frying
Approach:
Put the sugar and egg yolks in a bowl and beat well into a light egg mixture.
Carefully fold the whipped cream and brandy into the egg mixture.
Add the cardamom and wheat flour, reserving some of the flour for baking. Mix the dough well.
Cover the bowl with plastic and refrigerate the dough for at least 4 hours or until the next day.
Roll thin layers on a floured baking sheet, in small portions. Use a ruler or a cardboard template and a roll cutter to cut out approx. 5 cm * 10 cm. To make a characteristic poor man's cake, cut a slit lengthwise in the middle of the mermaid and carefully pull one end through the hole.
Heat the lard in a pot with a lid to 180 °C. If you don't have a thermostat, you can check the temperature by poking a wooden spoon into the pot, if it sizzles it's hot enough. Make sure that the lard does not get too hot while cooking. Don't put more poor people in the pot than you can handle.
Turn the cakes as they rise and let them cook until light brown. Loosen the poor man's cakes with a wooden spoon or fork, allowing the fat to drain slightly before cooling the cakes on a wire rack lined with kitchen paper or newspaper.
(Bread and Cereal Information Bureau recipe)
Also read: Here are the wines that go well with dessert, cake, cheese and chocolate
Recipe for donuts
Ingredients
3 eggs
250 g of sugar
5 dl sour cream
1 ½ dl of milk
4 teaspoons of corn salt
2 tsp cardamom
about. 750 g wheat flour
Roasting:
about. 1 kg lard for frying
Convergence
Beat the eggs and sugar to make an egg cake. Whip the sour cream. Carefully mix in the rest. Leave the dough until the next day.
Roll out the dough so that it is approx. 1 cm thick. Cut out the donuts and cook them in lard until nicely browned. Do not put too many donuts in the hot fat at once.
Transfer the fried donuts to a wire rack on paper towels and cool.
(Recipe from Aase Dotterud)
Read also: Many traditional Christmas cakes are on the way

Baked cakes
The last type of cakes are cakes that need to be baked in the oven.
– Gingerbread, syrup pieces, Berlin wreaths and crumb cakes are cakes that arrived in Norway in the 17th century. Before the stove became common in Norway in the 19th century, such cakes had to be bought or came from large farms that had their own baking oven.
Many of the cakes we use for Christmas today weren't even Christmas cakes. It was not until the 19th century that the term Christmas cakes began to be used. When the stove became common property, the Christmas cake list began to resemble today's.
Also read: Some of these Christmas decorations probably cost a little more than you think
Modern Christmas cakes
Today, there are more people who have "modern" solutions for Christmas cakes.
– Newer Christmas cakes are often easier to bake, such as coconut macaroons and serina cakes. Many people also bake chocolate chip cookies for Christmas. Many also buy ready-made doughs, such as gingerbread dough, which makes baking easier, says Dotterud.
This year, the most searched recipes on Meny's website are rice balls, Sarah Bernard and coconut macaroons.
– Rice balls and coconut crowns are often children's favorites, says Meny AS marketing coordinator and content producer Nina Gjerdrum.
The Bread and Cereal Information Bureau and Matprat have conducted a survey and two out of three answered that they want to bake for Christmas. Here are the favorite cakes:
1. Wreath cake
2. Crush
3. Gingerbread
4. Donuts
5. Dolphin cake
6. Sarah Bernhardt
7. Cake men – Santa Clauses
– They are quick and easy to cook so the kids can help, and they taste great. Sarah Bernards have a chewy almond base and are topped with chocolate cream and melted chocolate, so it goes without saying why "everyone" wants them, says Gjerdrum.
Many Christmas cakes used to be made for long storage, and everything was very generous.
– Today, it is perhaps different that we don't measure happiness by the number of cakes in the box. It is more important to create good childhood memories for your children by making nice Christmas preparations together and doing things that you think are good. Hansen says many people are now making more Christmas treats like rice balls, biscotti, wasps' nests, toffees and stoned tea than traditional Christmas cakes.
The Bread and Cereals Information Board also notes that people are looking for "newer" Christmas cakes.
– We see that the most popular recipes for Christmas cakes are not necessarily the most traditional seven varieties, but rather more modern variants with coconut and chocolate flavors, says Gjerdrum.
This question was first published on 12/11/2020 and last updated on 12/14/2021